Do you want to delete your Gmail account permanently in 2018? and don't know how to perform it safely and smoothly.
Then you are at right place.
Here:
We have posted step by step and easy guide for how I deleted my Gmail Account permanently.
Sounds good?
Then, let's dive into the steps:
Things will delete with Gmail Account.
When you delete your Google account all of your Gmail conversations, chat, mail, contacts, images, profiles, webmaster data, google drives data, etc. Everything will delete which is connected to Google Account.
Steps to Delete your Gmail Permanently
1. Open Account Setting
Go to the Gmail website
Login your account by entering your username and password.
Click on your profile picture icon which is located at the top of right side.
Click to My Account button.
You can go to Account Setting page with this link too.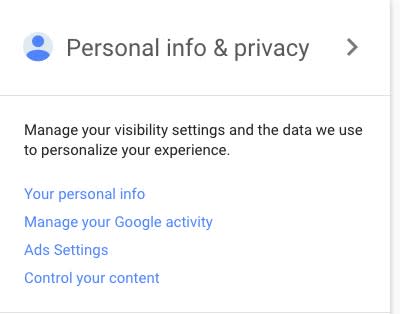 2. Delete Account Page
Now you have opened the My Account page. There you will see lots of options, but we just want to delete the account so let us begin to go delete account page.
3 Delete the Google Account and Data
Once you click to Delete Google Account and data button you will get the login screen button where they will ask you to enter Gmail account password.
Enter Gmail password and click on Sign In button.
It will show you the following screen.
There you will get the details that what and what things will delete with that Google account.
If want to download the data of your account before deleting it. You can click to download link and it will download the data.
Check the both check boxes.
Let's delete the account by Clicking on DELETE ACCOUNT button.
4. Your Gmail Account Deleted.
After deleting your Gmail account you will get the following screenshot which will tell you that you have been deleted your Google account.

Recover Accidentally Deleted Gmail Account.
If your account deleted somehow and you want to recover your Google account follow the above screenshot guides to get back your account.
That's it.
Hope we have helped you to delete Google Mail account.
Don't forget to share this guide to Delete Your Gmail Account.